NATIONAL CERTIFICATE IN INFORMATION TECHNOLOGY
Use a personal computer and its operating system to access, organise and store information relevant to the context.
Describe the main concepts of Information Technology at a general level;
Use the main features of application software including word processing, spreadsheets, presentation software and database software.
Use the Internet to source information.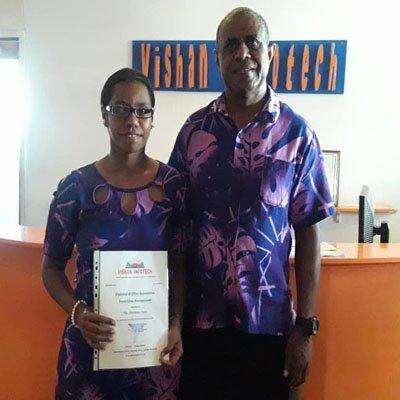 Course Highlights...
Career Options
Units Coverd
Eligibility
COURSE DURATION
Fees / Level
Course Highlights...
The National Qualification being Developed and Accredited by Fiji Higher Education Commission – FHEC
The purpose of this qualification is to provide the skills and knowledge for an individual to operate a personal computer and other digital devices, use software applications, able to demonstrate basic use of a range of technologies to provide first level diagnostic support to people using information technology in the workplace.
Career Options
Units Coverd
Eligibility
COURSE DURATION
Fees / Level