National certificate in business administration & technology [Level 3]
The purpose of this qualification is to provide Fiji and community-based business entities with people who have introductory business administration and technology skills to work in a range of supervised general office administration roles.

Graduates of this qualification will be able to work as a front office attendant or receptionist or personal assistant. Individuals in these positions use some discretion and judgement and may provide technical advice and support to a team.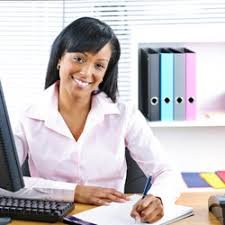 Course Highlights...
Career Options
Module
Eligibility
Fees / Level
Course Highlights...
A graduate of the National Certificate in Business (Administration and Technology) (L3) will demonstrate ability to:
 
1. Provide administrative and general office services using business technologies, to support everyday operational activities.
2. Assist in performing financial calculations, process data and produce information for business purposes.
3. Communicate effectively with stakeholders.
4. Work cooperatively within a team and contribute to the achievement of objectives.
5. Select and apply customer service techniques, to meet stakeholder expectations.
6. Apply effective problem-solving and decision-making for business purposes.
7. Conduct professional and ethical behaviour, in a socially and culturally appropriate manner.
8. Manage self effectively to contribute to performance of the entity.
9. Demonstrate understanding of internal policies, and legislation and other external requirements for business entities.
Career Options
Module
Eligibility
Fees / Level